We can connect you with a travel agent who can answer your specific questions about traveling.
CityLocal Travel Guide
This travel guide is for people making a big trip within the US. Read on below for tips and suggestions for making your trip less problematic so that you can get the most out of your vacation while keeping yourself and your loved ones safe. If you have additional content ideas to include in this travel guide, please don't hesitate to reach out as we continue to strive to make this travel guide as comprehensive as possible.
What to Pack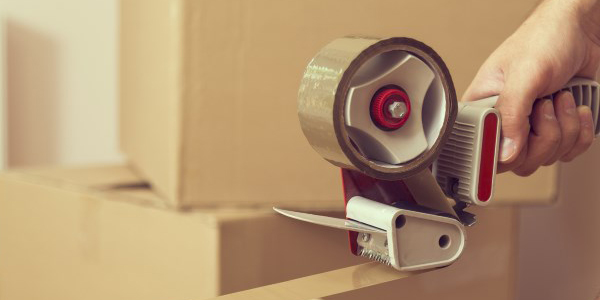 Sun protection - Your sunscreen should be at least SPF 15. Make sure it's broad spectrum which means it protects against UVB and UVA rays. A water resistance of at least 30 minutes is also recommended.
Toiletries - toothbrush, toothpaste, razor, floss, shampoo, deodorant, hair gel, comb/brush
Keep in mind that you are only allowed to bring one quart-sized bag of liquids, aerosols, gels, creams and pastes through the airport checkpoint. These items are limited to 3.4 ounces (100 milliliters) or less per item. So if you don't plan on checking your bag, only bring miniature sizes for your toothpaste, shaving cream, lotions, etc. or else you might find yourself having to throw these items away at the airport.
Clothing - bring layers of clothes that can be worn together in order to maximize your options for different weather temperatures and conditions that you might experience on your trip. Bring a long sleeve shirt that can be worn by itself or over your t-shirt. Bring a light jacket that can protect against rain and wind if needed but also can be taken off and easily stored into a bag or backpack, or worn around your waist.
Umbrella and rain gear
Sunglasses with sun protection from UV and HEV rays
Pets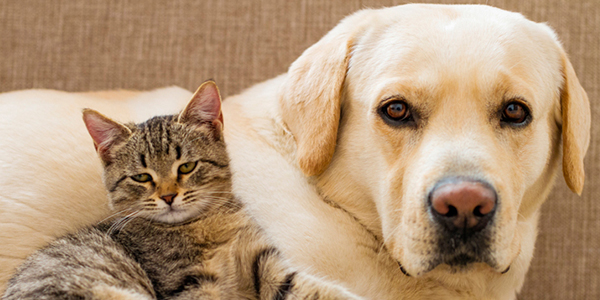 For longer trips, consider larger pet carriers/kennels for your pet's comfort and safety.
Make sure to keep your pet cool and well hydrated throughout the trip. Tragically, thousands of animals die in hot cars every year. According to PETA, animals can sustain brain damage or even die from heatstroke in just 15 minutes. At 70 degrees on a sunny day, after a half hour, the temperature inside a car is 104 degrees.
Stop to give your pet a bathroom break every 2-4 hours. Bathroom breaks are also good opportunities to offer your pet some food and water. Don't forget to bring a bowl for your pet to drink out of.
Be sure to keep the vehicle cool when stopping for gas, food, or other breaks.
Consider bringing documentation of vaccinations.
Vehicles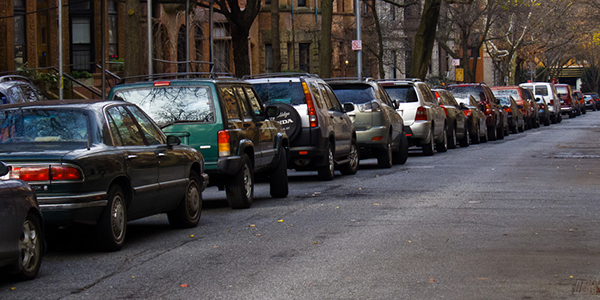 Consider getting your car checked out before the trip if you plan on driving. Make sure your inspection includes checking for the most common problems such as the oil, tire pressure, brakes, fluid levels, battery, lights, windshield wipers, hoses, belts, and AC/heater. Consider a full tune-up before heading out on the road.
Tell some close family and friends about your travel plans and keep them updated on your progress throughout the trip. This way, if you run into any problems (vehicular, medical, etc) and don't have cell phone service, someone else who knows where you are can call local authorities to look for you if they dont hear from you before your next checkpoint.
Medical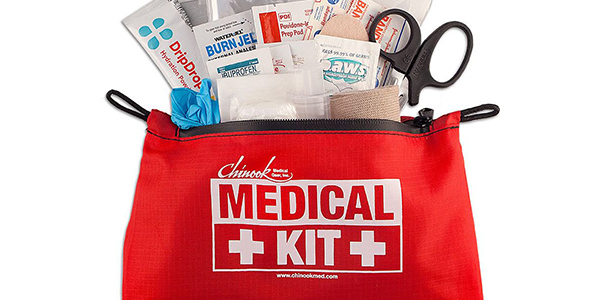 Consider bringing medical records containing important information about your health in case of emergency.
Be sure to carry emergency aid kit with basic supplies.
Medication - Cold/allergy/pain
Safety & Security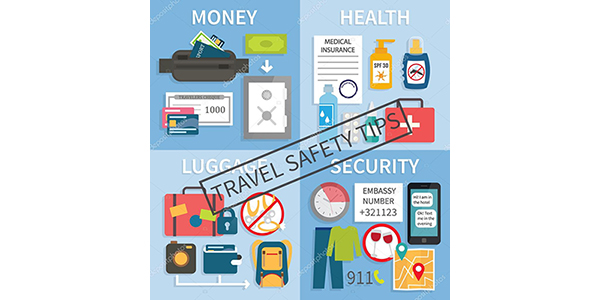 Do your research before you travel.
Blend in with your surroundings. Don't stand out.
Have a plan for maintaining communication in case of lack of mobile phone service and/or internet.
Consider travel insurance.
Have emergency contact information on hand.
Manage your money.
Keep track of your health. Monitor how much sun you're getting, if you are getting sunburned, overheated, or dehydrated.
Keep your belongings hidden.
Don't flash your wealth.
Always know where to go and who to call in case of emergency.
Be aware of poisonous or otherwise dangerous animals, bugs, fish, and other critters in the vicinity.
Weather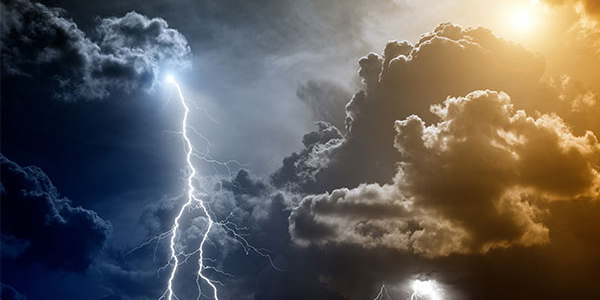 Beware of severe seasonal conditions such as storms that carry strong wind/rain/lightning, heat waves, wind chills, or other dangerous weather.
Depending on where you travel, pay attention to areas concerning flash floods, tides, mudslides, avalanches, etc.
Monitor the radar and 5 day forecast.
Tune into local stations for real-time updates on hazardous road conditions.
Pack for anticipation of inclement weather so that you are prepared in case of emergency.