How to Become a Real Estate Agent in Boston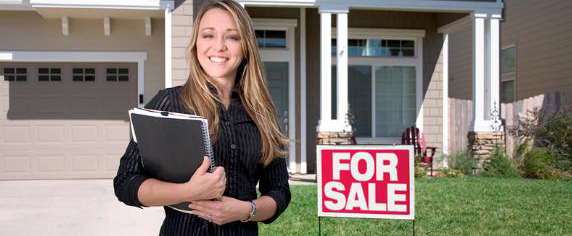 It's Easier than You Think!
Real Estate offers a plethora of opportunities for anyone looking for an interesting people-facing career away from computer screens, bosses, and strict office schedules. Whether you're looking for a new career out of college, a career change after years of the corporate grind, or a lucrative side gig to make some extra cash, you can find the right opportunity in real estate that fits your personal goals.
Is real estate right for you? Below are some common characteristics of successful real estate agents and brokers:
Self-Starter/Self-Motivated
One of the perks of becoming a real estate agent is being your own boss. But that also means pushing yourself to get things done. This can be a struggle for some people who get easily distracted or have poor time management skills. It can also be difficult to stay motivated when business is slow, or in moments of frustration. These kinds of challenges and emotional factors are different for everyone, but without a boss to lean on for support and motivation, it's important to find ways of keeping yourself motivated especially through hard times.
Excellent Verbal Communication Skills
There is a lot of different parties involed in a real estate transaction - clients, agents, attorneys, banks, inspectors, etc. With a majority of this interaction being in-person or over the phone in order to keep the process moving in a timely manner, being able to effectively communicate and interact with all of these parties is a basic requirement of being a successful real estate agent.
Personable/Friendly
Being personable and having a friendly demeanor can go a long way in building comfort with your clients. Showing a smile can help ease the tension of this very important decision-making process. There will be times of stress and frustration and your clients need to know that you can remain calm and friendly when the times get tough. When you meet with clients, all of this becomes part of building trust with them that you're the right person to handle this very important transaction. A big part of this is showing that you are easy to work with and can easily handle any obstacles under pressure along the way.
Passion for Architecture, Interior Design, Home Decorating
Handling real estate transactions becomes easier when you have a better idea of the value of different properties, what your client is looking for, as well as how to improve the appeal of a property. This kind of experience doesn't come easy. Just as with any profession, having a passion for what you do goes a long way in developing curiosity to continue to learn and grow professionally so that you can connect with clients on their preferences, make agreeable recommendations, and apply personalized enhancements to your listings accordingly.
Expectation Setting/Negotiation Skills
Setting expectations for both the buyer and the seller is a key component of many real estate transactions. Whether it's setting expectations on a budget, the value of a listing, or a deadline, there is always some negotiation involved on what these expectations should be right down to the moment that the transaction is completed. A successful real estate agent knows when and how to appropriately push back, stand ground, or accept terms.
Persistence
Although there are many joys in being a real estate agent, it takes some persistence to make it through the obstacles and hard times. With each trial and error comes experience and knowledge that enable you to continue to become more and more successful over time as long as you stick with it.
Conclusion
If you have what it takes, real estate can be a fun and exciting career. Successful real estate agents enjoy financial stability, unlimited growth potential, flexible schedule, independence, and the rewarding experience of helping people find their dream home.
If you have any questions about how to become a real estate agent in Boston, Massachusetts, please don't hesitate to contact us!